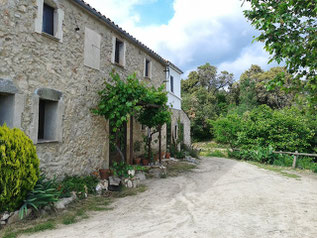 A BIT OF HISTORY 
Can Canaleta is a humble farm home built in 1856 at 486 meters hight. Keep classic structure of stone catalan farmhouses and , despite having been renovated several times throughout its history, has perfectly preserved its original structure. 
The main  activity was always the vineyards. Today is held for sentimental reasons and much smaller in size when the house lived exclusively of fields work. There were also cows, orchards, olive groves, and ... Can Canaleta which has an area of 30 hectares (300.000m2.) We wanted to respect the original form of the house and the surroundings, which is why our interventions have been limited to conditioning and restore all areas to be able to enjoy better comfort.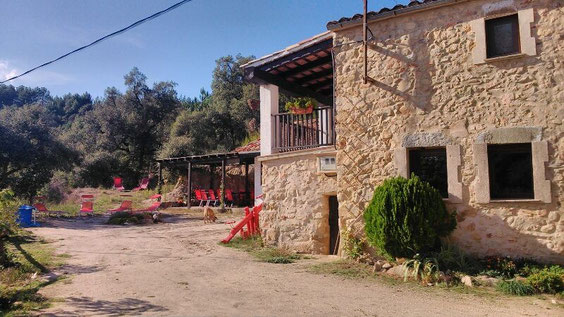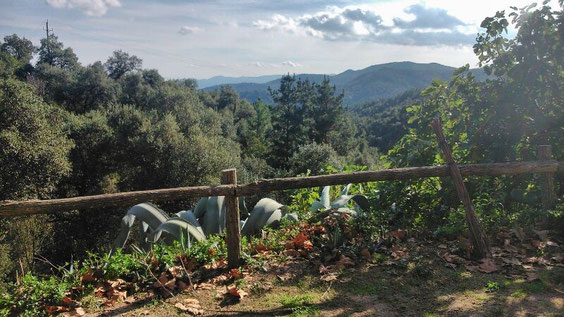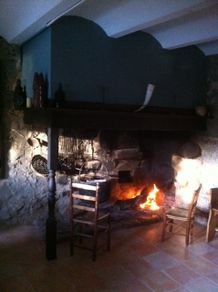 WHAT YOU WILL FIND
On the ground floor you will find the entrance to the ancient wine press (which we still use today), access to the cellar and the dining room. It is also where we live . At  the dining room, you will find the old bakery kitchen fireplace that we keep lighted when cold squeezes. It is a pleasure, I assure you. From here there is access to the kitchen, always visible and open. At reception  you will always find maps and information of the area also addresses  that we recommend for it's attention, quality  and for its products, including grocery stores, bakeries, cafes and restaurants.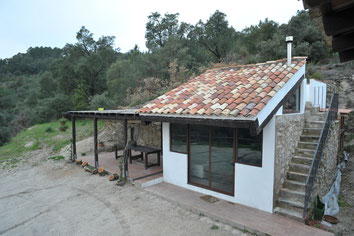 The Old haystack and pergola 
The old haystack, where they kept the  straw, is now a place of rest and recreation. Guests can relax with a book from our library, or distract you with different games with a drink waiting for dinner time .In winter you can enjoy the warmth of the fireplace that besides giving the place a special light, makes us relax in comfort and do not want to leave the space. We have a large pergola, a shaded area when the sun is strong, is where we serve breakfast and dinner during the summer (if weather alloweds us , of course).
More from the house...